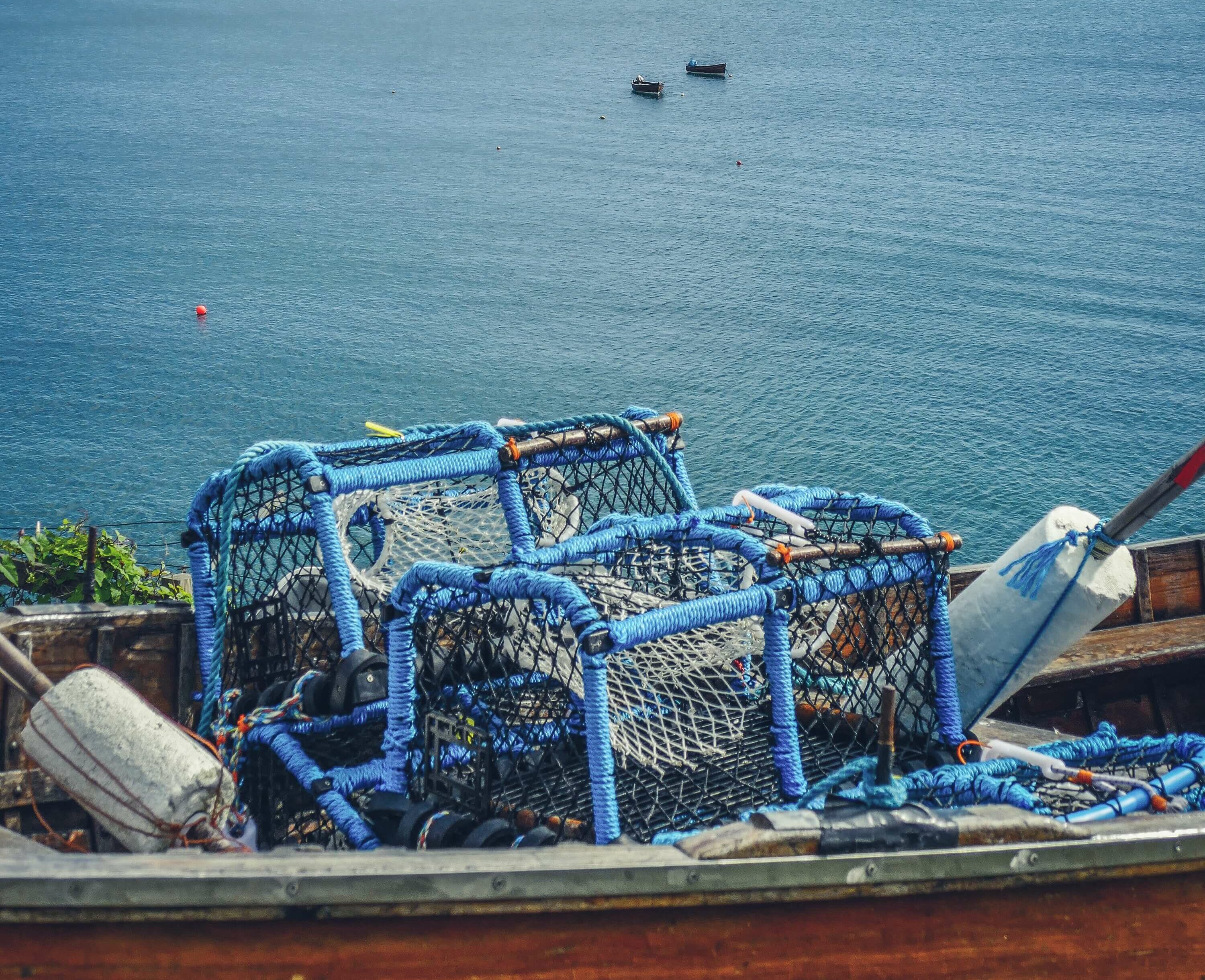 Usually, traditional farming gets all the attention when it comes to food quality and the processes in place. Consequently, I never really paid attention or questioned the quality of my seafood until I started shopping a Whole Foods Market. At Whole Foods Market, you don't have to guess about the seafood quality because there are visible banners explaining that this and that are sustainably and responsibly this or that. After taking a moment to be enlightened about seafood quality, I decided years ago that I would buy most of my seafood at Whole Foods Market; there were still some items that I needed from my Caribbean grocer. Regardless, if it was a choice between Publix or Whole Foods Market, when it came to seafood, Whole Foods Market would always get my green because I trusted that the quality was as described on the visible banners.
Last week, I was already in my neighborhood Publix getting a few things and I glanced over at the seafood section. Lo and behold! There it was – a banner about GreenWise this and sustainably that. Well then. I would no longer need to travel a little bit farther to my neighborhood Whole Foods Market now that Publix stepped up its seafood game or at least its marketing in the seafood department. I bought some sustainably farmed salmon, a cluster of snow crab legs, and a pound of shrimp. Winning! However, I did scoff at Publix's marketing team for trying to play trickster when I saw the sustainable/GreenWise tag on the shrimp and snow crab legs. Aren't shrimp and snow crab legs always of nature and therefore already natural wherever they are bought? If you have questions like I did, see information about the labeling below from both Publix and Whole Foods Market (click on each link to view the source).
Let me know in the comments section if the labeling makes a difference to you.
>>>>>>>>>>> According to Publix <<<<<<<<<<<<<<<<<
Responsibly Sourced
Wild-caught: Considered managed by the Sustainable Fisheries Partnership (SFP) OR in a credible, graded fishery improvement project (FIP).
Farm-raised: The farm level of the supply chain qualifies for a Global Sustainable Seafood Initiative (GSSI)-approved ecolabel or in an Aquaculture Improvement Project (AIP). May also be certified at the hatchery, plant, and/or feed levels.
Sustainably Sourced
Wild-caught: Qualifies for a GSSI-approved ecolabel OR evaluated by the SFP and considered well managed.
Farm-raised: All four levels of the supply chain (farm, hatchery, plant, and feed) qualify for a GSSI-approved ecolabel. Shellfish must qualify at three levels of the supply chain (farm, plant, and hatchery).
GreenWise
Wild-caught: Meets all the sustainably sourced criteria above. Additionally, contains no bisulfates, phosphates, nonphosphates, or other processing aids.
Farm-raised: Meets all the sustainably sourced criteria above. Additionally, is raised without ever using antibiotics or hormones, and contains no bisulfates, phosphates, nonphosphates, or other processing aids.
>>>>>>>>>>> According to Whole Foods Market <<<<<<<<<<<<<<<<<
Why do we need sustainable seafood?
Today, 80 percent of the world's marine populations are fully fished, over-exploited, depleted, or recovering from depletion. With seafood growing in demand, it's critical that sustainable fishing practices are followed if wild-caught seafood is going to be available in the future and if farmed seafood is going to be able to supplement wild fish supplies. Whole Foods Market is committed to working with organizations such as the Marine Stewardship Council and Monterey Bay Aquarium to advance the market for sustainable seafood.
What makes Whole Foods Market's seafood different from other seafood?
Whole Foods Market works harder than any other retailer to source seafood from responsibly managed fish farms and abundant, well-managed wild-capture fisheries. This means that we seek fisheries that keep fish populations abundant, rather allowing overfishing to occur. It also means that in the process of fishing or farming, impacts on the ecosystem are minimized. In contrast, other seafood may not be sourced from farms or fisheries taking these kinds of measures. We're committed to working towards sourcing all of our seafood from well-managed farms and fisheries.
Does sustainable seafood taste any different?
This may depend upon the individual fish. For instance, MSC-certified sustainable wild Alaska salmon has a much different flavor profile than farm-raised salmon.
What does the Responsibly Farmed™ logo stand for?
The Whole Foods Market® "Responsibly Farmed" logo means that the product meets our strict Whole Foods Market Quality Standards for finfish and shrimp. No other grocery store or fish market has standards like ours for keeping farmed seafood healthy and for protecting the environment. The logo also means that the product has been third-party verified to ensure our standards are being met.
Is our farm-raised seafood organic?
In our U.S. stores we have chosen not to sell "organic" farmed fish until the United States establishes organic standards for aquaculture and there is a "USDA Organic" label in place for organic farmed fish. This is our way of maintaining the integrity of the organic label. We've contributed to the policy-setting process for national organic standards for farm-raised seafood in an effort to encourage the strongest organic standards possible.