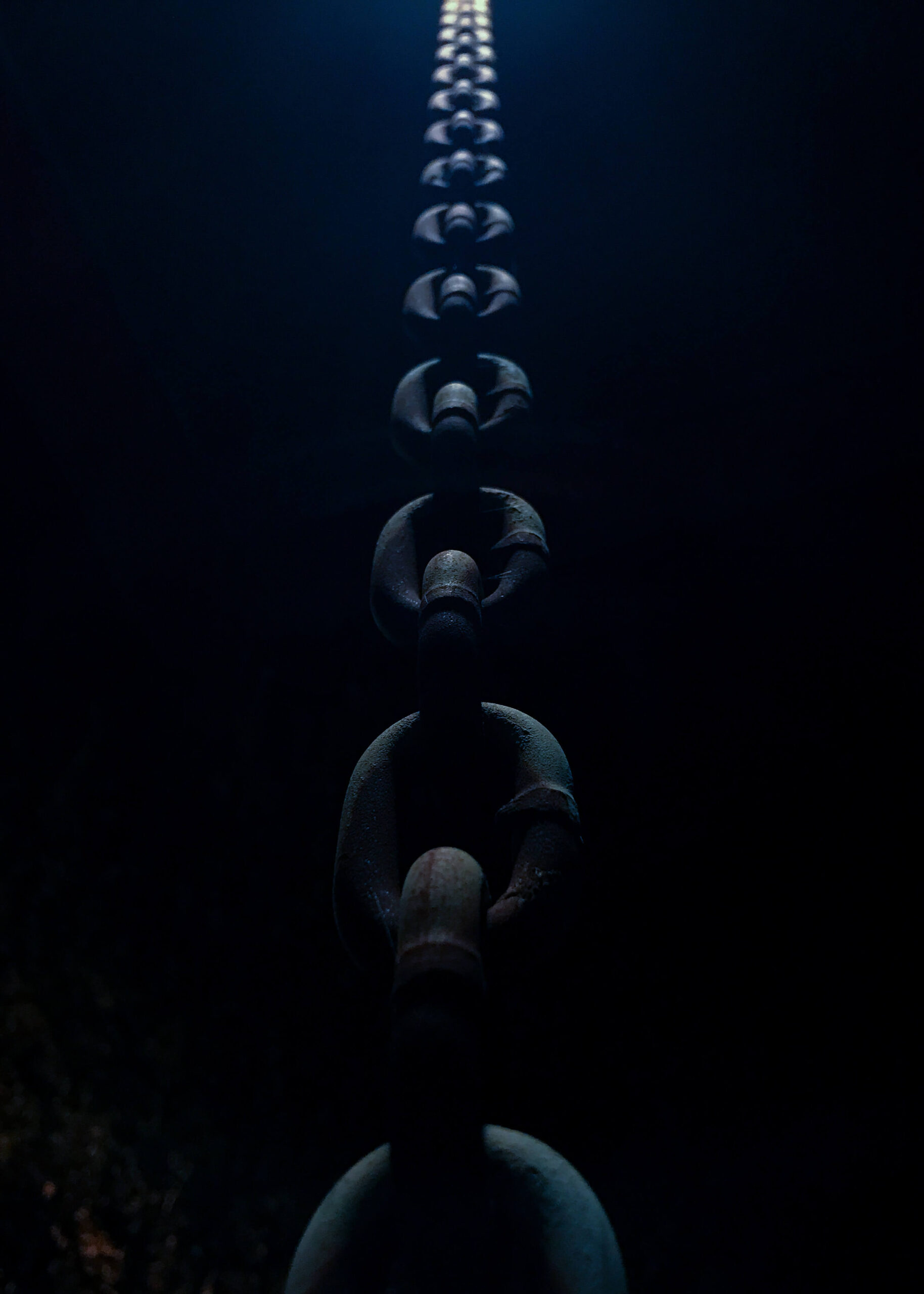 Both black and white people are burdened; not just in America, but in the world. Before 2020, I never thought about history's role in everyday life. When the protesting began, there was a lot of commentary about racism in America. One comment would lead to an article that would lead to a YouTube video. Before long, thanks to YouTube alerts and recommendations, I was watching many scholars, who have spent their lives researching and becoming experts in their respective fields, talk about various topics related to historical events including: Africans "discovering" the Americas & Caribbean, the psychological impact of slavery, and the use of science to legitimize racist beliefs (see links to a few other resources on racism at end of post).
This was all new information for me and the exposure to all of this new information altered my view of society as a whole. Each of us live individual lives. The individual lives we live collectively make up society. Thus, it would appear that our societal woes are only reflective of the manner in which we live our daily individual lives. Consequently, fighting against the "system" would then appear to be simply theoretical because the "system" is not making the decisions; each of us in our daily lives make the decisions.
Food for thought. . .
The corporation has a policy that no blacks can be hired. The corporation is an entity that only functions if individuals participate in it. If no non-founding individual works for that corporation, the corporation cannot thrive beyond a very limited capacity. Further, if no individual buys any of the products or services offered by that corporation, then the corporation cannot thrive or meaningfully compete with other corporations.
The problem in the scenario is the assumption that the "no blacks" policy is known. If the policy is unspoken and unwritten, then the corporation will thrive despite its hidden policy because individuals will work for and with the corporation and individuals will buy products and services from the corporation. Further complicating matters is that it may not be the "corporation's policy," but, instead, it may be that the person in charge of hiring has had bad experiences with black people in the past and decided long ago that no black person can be trusted. Thus, for each black candidate that applies, he or she can point to a "valid" reason or concern as to why the person does not qualify for the advertised job opening or would not fit in the corporate culture. Let's say that person started as a temporary HR employee, was put through school by the corporation, has been with the corporation for 15 years and is now the Director of HR for all of the corporate offices overseeing and approving all the hiring. In his/her 15-year term, there have been 2,000 black applicants and about 20 were special enough, or came highly recommended by a white person he/she trusted, to be hired. The presence of the 20 black employees will likely absolve the corporation and HR Director from any accusations of racism or racist hiring practices especially with the documented "valid" reasons for the other 1,980 black applicants. Another element is compensation; the 20 black employees are the least paid in their respective departments. Some did not negotiate an increase during the interview because they were afraid to lose the job opportunity. Others tried to negotiation and were pacified by an acknowledgment of a 90-day review. A few overqualified or highly recommended candidates were successful in negotiating an increase and because of that, they did not receive meaningful increases during their following two annual reviews when compared to the increases of their white counterparts in the same department for the same work. Most people would say that the under-compensated black employees should quit and seek a job elsewhere.
There are two considerations with the quit and find another job elsewhere. The first consideration is that it is highly taboo in most corporate cultures to discuss compensation and most people do not. Thus, the only person privy to the unequal compensation is the HR Director who receives the performance reviews from the respective department supervisors and recommends a salary increase to the bigger bosses based on the review and corporation's budget. HR Director advises the supervisors that no employee can receive a perfect score and that all reviews must include areas in which the employee can improve. This allows the HR Director to have justification for his decisions as to which employee gets which increase. The bigger bosses usually just agree with the recommendations as long as the total of the annual increases does not consume over 20% of the corporation's annual profits.
The next consideration is that the black employee who quits may end up in a similar or worse situation at another corporation. For the black employee, the likelihood of finding a corporation that practices fair and equal compensation for equal work regardless of race is slim to none. Why? Because all of the companies located in the black employee's city have the same overall makeup – all of the managers, supervisors, and decision-makers are white as well as most of the employees. Thus, for the black employee it is a risky gamble to leave a job in which he/she may like but for the "feeling" of being under-compensated; he/she may find that he/she jumped from the pan into the fire at his/her new job.
We all live burdened individual lives; as a result, society can feel like a burden. It appears that white people's burden is maintaining a cloak of justification even in the face of seemingly obvious atrocities which is often acknowledged as an isolated mistake that should be move passed. Likewise, it appears that black people's burden is learning the hard way which incorporates the expectation of practicing forgiveness and often culminates in only one viable option: "put up and shut up."
However, the real burdens that weigh us as individuals down and society as a whole down may be: (1) the lies that we tell ourselves on the days that truth matters the most; (2) our unwillingness to take responsibility for our own prejudices, biases, and ill-actions against other individuals; and (3) the impact of our failure to do the hard work of loving ourselves without limitation or conditions.
If you were living the life that someone else is living and had the experiences that the person had, would you really be all that different from how the person is? Those who truly love themselves without limitation or conditions will look upon another and see the same beauty that he/she sees in himself or herself within that other human being. When each person on this planet is able to see another person as a possible reflection of himself/herself and treat that person as he/she would like to be treated, then society will be just and unburdened.
Bottom Line: In our individual lives, we should not judge groups of people based on our interactions with a few, other's interactions with a few, or news clippings; each person should be treated as an individual and given a chance to show who he/she is before being condemned, judged or categorized – treat others how you would like yourself, your daughter, or your son to be treated by someone else.
Resources on Racism
I Am Not Your Negro, Documentary Film, Director: Raoul Peck, 2017, 94 min // watched on Prime Video
Remastered The Two Killings of Sam Cooke A Sam Cooke Story, Documentary Film, Director: Kelly Duane de la Vega, 2019, 1 hr, 14 min // watched on Netflix
Strong Island Documentary Film, Director: Yance Ford, 2017, 1 hr, 47 min // watched on Netflix
LA 92 Documentary Film, Directors: Daniel Lindsay, T.J. Martin, 2017, 1 hr, 54 min // watched on Netflix
Muhammad Ali, Wake Up And Apologize (1972), Interview // https://youtu.be/J8ZWZzt0bkQ
Muhammad Ali, Dropping Knowledge (1974), Interview // https://youtu.be/UQmv8nNY8yc
A Former Baltimore Cop Explains Why the Department Targets Black Men, Interview // https://youtu.be/4HyKlFUMBiA
What does it mean to be white in a society that proclaims race meaningless…, Presentation // https://youtu.be/_A-pZH-S4jk
Joy DeGruy Leary: Post Traumatic Slave Disorder, Presentation // https://youtu.be/BGjSday7f_8
White Rage: The Unspoken Truth of Our Nation's Divide, Presentation // https://youtu.be/YBYUET24K1c
Human Zoos: America's Forgotten History of Scientific Racism, Discovery Science Program // https://youtu.be/nY6Zrol5QEk
Black Before Columbus Came: The African Discovery of America | Odd Salon DISCOVERY 5/7, Presentation // https://youtu.be/K-FG2oWl-2k
The REAL UNTOLD History Of Jamaica And Jamaicans, Presentation // https://youtu.be/rQ0XnhjGA9Y